Your due Tamara payments are automatically auto-charged to your account to help you avoid late fees and maintain a good credit history and SIMAH record.
Auto-charging ensures you don't ever need to worry about missing your payment due dates.
For more information on our auto-charge policies, please refer to our Tamara's Terms and Conditions.
Want to better understand how your payment plan works? Head over to the Tamara app and follow the steps below:
Go to My Purchases
Go to My Payments
You'll now be able to view your payment plan, payment due dates, and more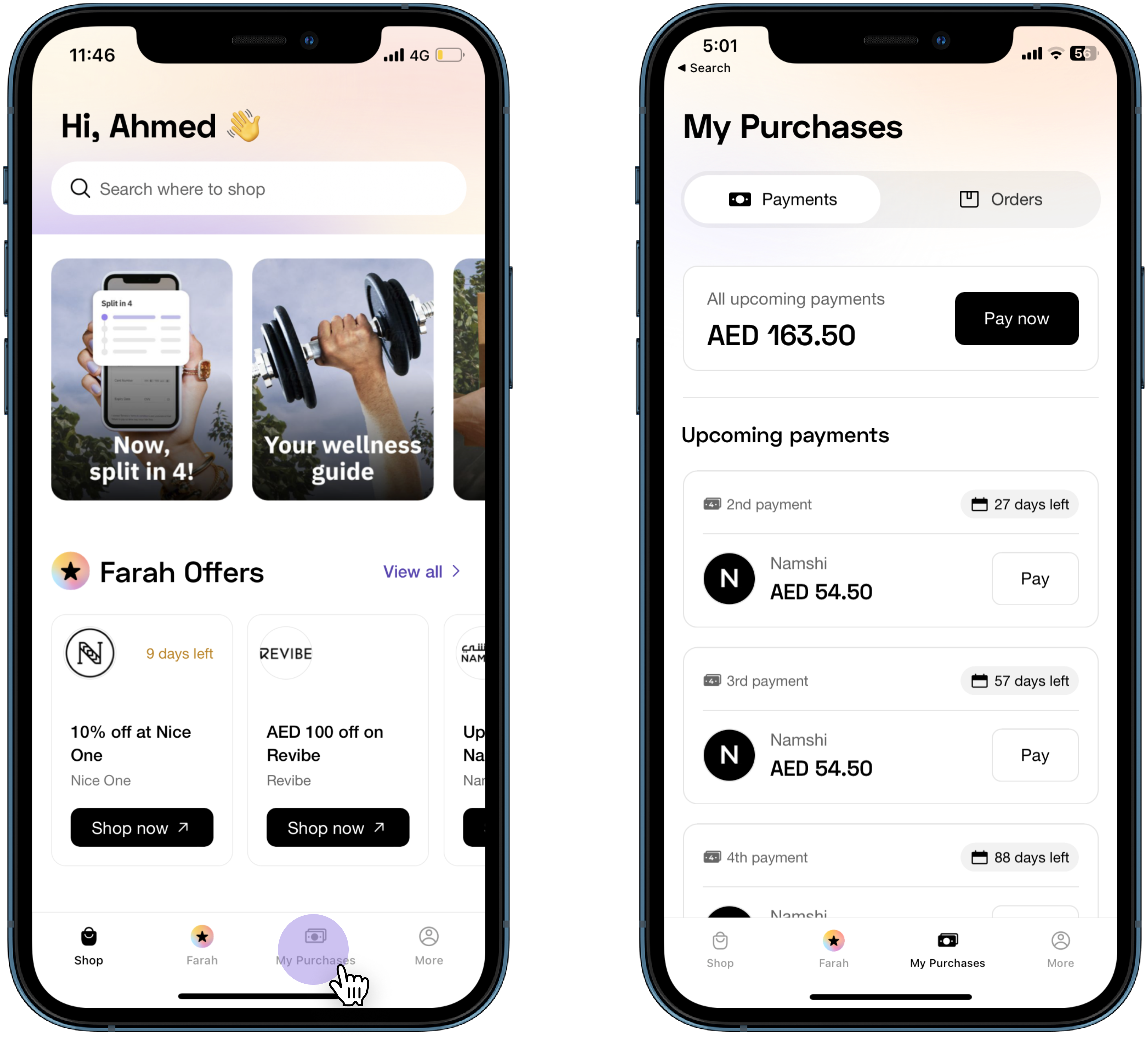 We also recommend keeping an eye out for the reminder notifications we send out before your payments' due dates.